5 Curly Hair Products You Need To Try
Hello curly friends! I've certainly been known to constantly be on the hunt for the best hair products for my frizzy, thick, unmanageable, very curly hair. And I won't stop till I achieve my best hair days! After I find a combo of products I like, I use them for months or even years until I decide to test out some new products. Sometimes I find new loves, so I have gathered my top five products I've loved for a very long time now. Each has different reasons for use and suit different needs that to be met. My friends, my mom's friends, my boyfriend's friends, my professors have asked me what I've been using to tame my curls and honestly, it changes SO OFTEN! So here are some of the products that I am always going back to and can always rely on. These five products are what I'd highly recommend trying if your hair is anything like mine.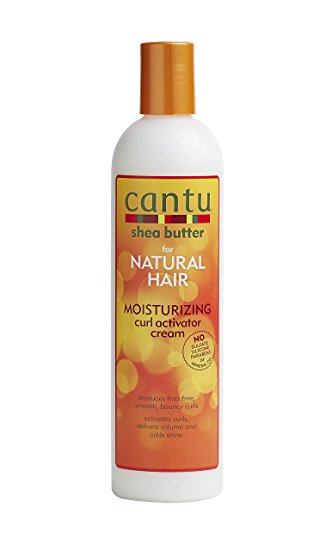 Miss Jessie's Pillow Soft Curls: I don't know what it is about this product but I can always rely on it during the winter. For whatever reason, my curls air dry SO nicely with this product combined with the Cantu cream listed below!
DevaCurl's One Condition Conditioner: I've used this since 2010 when I first heard about DevaCurl. It's such a great conditioner that doesnt weigh down my hair but conditions it beautifully. I detangle my hair in the shower with lots of this conditioner lathered into my hair. I usually leave a little in as well. My hair air dries beautifully because of it!
Oribe's Cleansing Creme: This is a fantastic shampoo for a dry scalp and dry hair! I do not get oily whatsoever. So if you do, I'm not sure if this is for you! I have very dry, frizzy hair that only needs to be washed once to twice a week so I usually use a cleansing creme like this one. A hairstylist recommended to me while I was working at a salon one summer. It's a little pricey BUT I only use it once a week so I really don't mind spending more on a fantastic product that feels like a little luxury every time I use it, plus the results are great. With normal shampoos, my hair is very frizzy especially on the top of my head for the whole day after I shampoo it! This doesn't do that too me, which I LOVE! Once every two weeks I use a more "stripping" shampoo from either Briogeo or Tresemme's Keratin anti-frizz collection because I like the feeling of getting a really good clean, since I do workout a lot.
Cantu's Shea Butter Moisturizing Curl Activator Cream: OMG I don't know what I'd do without this cream. I use this year round. It's such a good product I don't know why! It also smells amazing, like coconuts and a soft tropical embrace. My boyfriend also loves this product and was the one who introduced me to it!! I even got my sister into this product. Lindsay has much looser curls and my hair is much thicker than hers, but she loves this too. Plus, a little goes a long way with this stuff. What's great is they sell this at CVS and Stop & Shop, so it's easy to find. I highly recommend this product because it leaves my hair very soft, gorgeously shiny, frizz-free and beautifully defined!
Aveda's Be Curly Cream: This is another product I fell in love with by surprise! I didn't think this product was gonna be strong enough for my amount of curl, but boy I was wrong! It's another great product that I would recommend if you live in a more humid climate. I love this product for spring and summer because of how well it fights frizz. This product smells great and doesn't build up in my hair. It's light weight but defines curls well, while fighting frizz! In the winter I need more hydration so I usually opt for the Miss Jessie's Pillow Soft Curls instead of this. But in the warmer weather, you best believe this product will be sitting on my bathroom counter every day.
I hope you try these products and love them as much as I do! Wishing you all happy hair days!
XO, Chloe
Disclaimer: I am NOT affiliated with any of these brands, they are not paying me to review these products. These are my 100% honest reviews. All opinions are my own.